As an expert in digital trust, we offer managed services for your online contract signing and electronic signature solutions. These solutions are regularly updated by our experts and comply with current regulations.
Electronic signature and contract management platform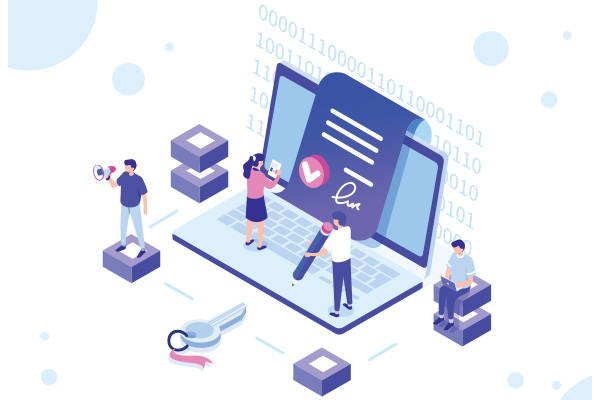 Online contract signing plays a key role in:
Optimizing the digital experience
Simplifying the customer journey
Improving the conversion rate
It also cuts costs, and contract creation and processing times while securing transactions with legally binding electronic signature mechanisms on PDF files
Our expert engineers can advise you which solutions to opt for and help you to tailor your online contract management platform to your business needs.
The benefits of the managed services offering

High availability
We ensure high solution availability, provide security intelligence and customer support, and manage incidents.

Configuration management
We handle your change, configuration change and component update requests.

Platform audit
We regularly audit your platform in order to detect problems with regard to security standards or the specific needs of your business applications.

Support
An L1 support team is available 24/7. Complex incidents are escalated to L2 and L3 support teams.