OpenTrust PKI by IDnomic is used to implement a cryptographic key management infrastructure (PKI, Public Key Infrastructure). We can help you to deploy and integrate the solution into your information system.
OpenTrust PKI: an ANSSI-certified PKI solution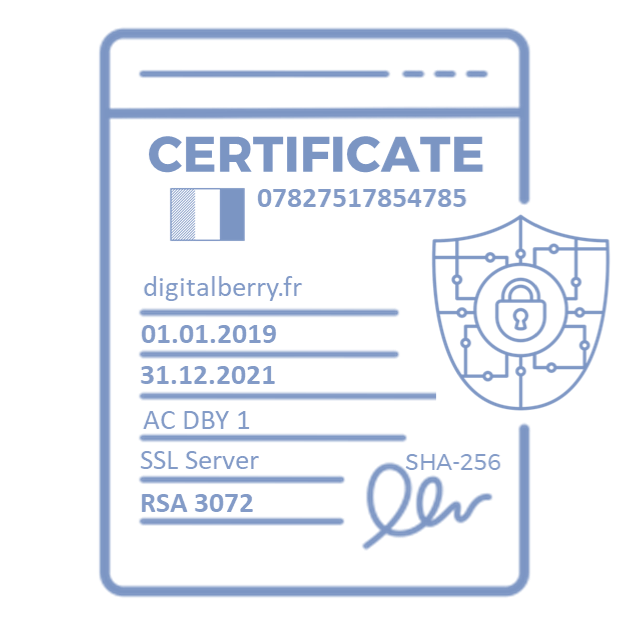 IDnomic's OpenTrust PKI is a software suite that can be used to implement simple or complex cryptographic key management infrastructures. 
It enables you to:
Manage the lifecycle (request, creation, renewal, revocation) of encryption, authentication or signature certificates, as well as revocation lists in an OCSP responder.
Define the root certificate authorities and subordinate certificate authorities.
The modular configuration of the registration authority makes it suitable for all enrollment scenarios (centralized, decentralized, CSR, etc.).
OpenTrust PKI is common criteria EAL 3+ certified by ANSSI (French national cybersecurity agency).
Digitalberry can help you at each stage of implementing the OpenTrust PKI solution:
Organization of workshops: business scenarios, certification hierarchy, certification templates, secret holders and profiles, functional and technical architecture, use case in your business applications
Preliminary studies: functional specifications, technical architecture
PKI deployment
Migration of an old PKI to OpenTrust PKI
Integration with your information system: implementation of active and passive branches, integration with Active Directory, network equipment configuration, integration with an HSM, etc.
Functional and technical acceptance
Project owner support: installation and configuration documents, acceptance test file, runbook, script development for automating operating tasks, guide for operators, administrators and users
Training and training support: cryptography, certificates and PKI